© 2010 Brax Property Management, LLC. All rights reserved

Who is Brax Property Management?


We are a family-owned and operated company who works hard to exceed our clients' expectations by using personal service, technology and hard work to manage our clients rental properties. Our philosophy is to help preserve and increase the value of your investment. A personal interest is taken in every property that has been entrusted to our care, be it a one-bedroom apartment, a three bedroom house, a multi-unit complex or an executive rental.  

We maintain high standards of property management through accurate accounting and honest leasing practices that will ensure the highest possible return on your investment. 
Property Owners


Brax Property Management provides full-service property management for single family homes, duplexes, patio homes and apartment buildings. It can be a daunting task for property owners to manage rental properties while finding balance in their personal lives. It can also deter potential investors from owning rental properties.  That's where we can help.  We offer a full range of services designed to help the investment property owner, such as tenant placement, credit and background checks, maintenance, property inspections, collections, evictions, and monthly financial reporting.  
Tenants


If you are interested in one of our properties, please look in the above tabs for more information on the property and the application process. If you are interested in one of our properties and want to schedule a showing, please send us an email or give us a call. Our office number is (417)887-1836 and our email address is info@braxpm.com
Investors


Let us manage your property so you don't have to.  We know that it can take a lot of time to show the property to prospective tenants, do a credit and background check, draw up the lease and not to mention handling maintenance calls.  Contact Brax Property Management to see how we can help and how we can benefit you as a property owner. 
  Please give us a call at (417) 887-1836 or email us at  info@braxpm.com.

"Let us manage your properties so you don't have to."

Proudly serving all of Southwest Missouri 

 Springfield   Nixa   Ozark    Republic   Branson   

Clever    Rogersville        

BUSINESS HOURS

Office 

Monday-Friday 

9:00 AM - 3:00 PM CST

​We show property 7 days a week. Call for your appointment today 

 24 hour Maintenance line: (417) 553-4134

Sign the GUEST BOOK to leave comments or read some testimonials from  our clients!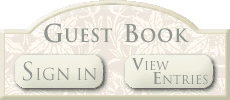 Testimonials 

Michael Donato

Tuesday, 7/23/13, 7:35 AM
Toby/Brax PM go above and beyond what we could have hoped for in a realtor/property management service. I lived in NJ and was transferred to Missouri for work. Searching for a house remotely can be very difficult however Brax made it easy. Toby went to the house and video recorded a walk through instead of sending standard pictures. Recently I was transferred internationally for work and Brax was amazing in regards to getting our reference checks done in  mely manner. Our experience with Brax PM has been nothing but enjoyable, I will definitely be referring your company to any colleagues who are transferred in to the Springfield area. Thanks for everything! Michael Donato

Paige Sunday, 11/25/12, 5:06 PM

My fiance and I had such a great experience with Brax Property Management! We couldn't have asked for better service from the agents, or better quality! We found exactly what we were looking for with no problems at all. Everyone was very quick to respond to our inquiries and so helpful throughout the entire process! We would definitely recommend Brax Property Management to everyone!

2833B E. Battlefield Rd. Suite 106,  Springfield, MO 65804  Email: info@braxpm.com  Office: (417) 887-1836  Fax: (417) 887-1871